12) no, i probably won't do a drawing for you, because there are 300 people behind you, and if I had to draw for everyone we'd be finishing.00am on the other hand, if you're prepared to wait patiently until the end, i may. 13) If it means a lot to you, yes, i'll sign your lunchbox/skin/guitar/leather jacket/wings but if it's something strange you may want to make sure you have a pen that writes on strange surfaces legibly. I'll have lots of pens, but they may not write on feathers. 14) At the start of the tour the answer to "Doesn't your hand hurt?" Is "No.". By the end of the tour, it's probably going to be "Yes." 15) Yes, you can take my picture, and yes, of course you can be in summary the photo, that's the point isn't it? There's always someone near the front of the line who will take your photo. 16) I do my best to read all the letters I'm given and not lose all the presents I'm given. Sometimes I'll read letters on the plane to the next place. But given the sheer volume of letters and gifts, you probably won't get a reply, unless you.
Firstly, it speeds things. Secondly, i once ripped the back off a 200 comic taking it out of a plastic bag, when the back of the comic caught on the tape. The person who owned it was very sweet about it, but tears glistened in his eyes as I signed, and I could hear him wailing softly as he walked away. 10) Yes, i'll happily personalize the stuff I sign, to you, or to friends. If it's a birthday or wedding present, tell. 11) Remember your name. Know how to spell it, even under pressure, such as being asked. If you have a nice simple name, like bob or dave or Jennifer, don't be surprised if i ask you how to spell. I've encountered too many Bhobs, daevs and even, once, a jeniffer to take any spelling for granted.
Neil, simon, broadway cast staff ibdb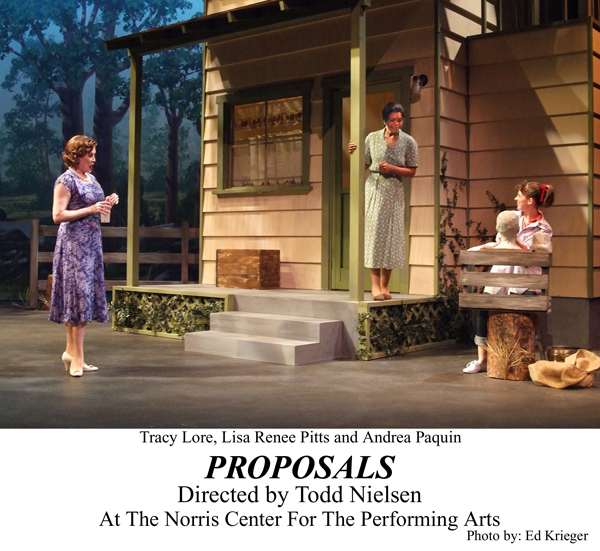 You never know, you could make a new friend. I've signed books for kids whose parents met in signing lines (although to the tungkol best of my knowledge none of them were actually conceived there). And while we're on the subject, bring something to read while waiting. Or buy something to read you'll be in a book shop, after all. You won't say anything stupid.
My heart tends to go out to people who've stood in line for hours trying to think of the single brilliant witty erudite thing that they can say when they get to the front of the line, and when it finally happens they put their. If you have anything you want to ask or say, just ask, or say it, and if you get a blank look from me it's probably because i'm slightly brain dead after signing several thousand things that day. 8) The only people who ever get short shrift from me are the people who turn up with tape recorders who try and tape interviews during signings. I won't do them it's unfair on the other people in the line, and unfair on me (and I was as water curt with the guy from the la times who tried it as i am to people who decide on the spur of the moment. If you want to do an interview, ask the bookstore who you should talk to in order to set. 9) take things out of plastic bags before you reach.
2) Get there reasonably early if you can. I'll always try and make sure that anyone in line during the posted signing times gets stuff signed. At evening signings I'll always stay and make sure everyone goes away happy, but on this tour there will be several places where i'll need to go from a signing to another signing, so don't cut it fine. 3) you may own everything i've ever written. I'm not going to sign it all, so you had better simply pick out your favourite thing and bring that along. 4) As a rule, i tend to tell stores I'll sign 3 things people bring with them plus any copies of the new book you buy (if you have six brothers or sisters and buy one each, i'll sign them all).
But stores may have their own policies and we may wind up changing the rules as we go in order to make sure that everyone gets stuff signed. If it's a night-time signing of the kind that can go on for a long time, bring sandwiches or something to nibble (some signings with numbers handed out may make it possible for you to go out and eat and come back. Or you may be first in line. But plan for a worst case scenario of several hours of standing and shuffling your way slowly around a store). (If it's a daytime signing somewhere that a line may snake out of a store into the hot sun, bring something to drink. I always feel guilty when people pass out.) 6) you may be in that line for a while, so talk to the people around you.
Neil, simon (Playwright) StageMilk
Some dos and don'ts in no particular order. 1) It can be a good idea to call the store first and find out if they have any specific ground rules. Some do, some don't. Will they be handing out numbers? Will you have to buy essay a copy of American Gods from them in hardback to get prime place in the line or will it be first come first served? What about books you bought somewhere else? Can you bring your ferret?
I don't believe borders does. Back in April 2001 in the original American Gods blog I scribbled out a bunch of suggestions for people going to signings - i'll repost them here, partly so that they're in a journal entry with a permalink. I have been asked to give some dos and don'ts for people coming to signings. And although i've written do's and don't's and suggestions for stores before (and may possibly reprint them here, for contrast i don't think i've ever written any suggestions for the people who actually make the signings possible. If you've never been to any kind of signing with me, the first thing you should know is, wherever possible it'll start with a reading and a question and answer session. Then you'll be herded into lines (or, the first 50 people will essay be called, just like at a deli counter) and I'll start signing stuff for people. And that will go on until everyone's done, and happy, and out the door. So here you.
cut, because the last time. And I'll include the preamble from the last time i posted this, which was before a borders. Wolves in the walls signing. Depending on the number of people there we'll limit the number of things I'll sign, in order that everyone gets something signed. But if you have a best-beloved something you want signed, feel very free to bring it along. Some authors will only sign The new Thing. I'm not one of them. (I normally try and do something whereby it's 1,2 or 3 things that get signed plus as many copies of The new Thing as you want.). Some stores are especially nice to people who buy the new Thing, or buy the new Thing from them - they have special lines or put you to the front or something.
Whether you have a hardback or a paperback, whether it's a pristine object encased in lucite and nitrogen or is a much-thumbed book held together with duct tape and stains, it doesn't matter. Royalties for authors - it's generally around 8-10 of the cover price of a paperback and around 10-15 of the cover price of a hardback. Sometimes these are on sliding scales (8 to 10,000 copies, say and 12 to 50,000 and 15 thereafter). It tends to be much less for comics. If I were you, i'd assume that I'm being very well recompensed by my publishers, and that as far as I'm concerned, readers are readers and booksales are booksales, and i am convinced that everything sort of works out for the best. (see p and the follow-up, p ). Back in 2001 I did a post with helpful signing rules for people going to signings, which i've reposted, with additional information since, at least once - p - and I should probably stick it up over at the faqs, or do a revised faq.
Neil, simon, biography (1927-)
I hear you'll be within shouting distance in the next coming months. I'm aware of the stupidity of my question but it bears asking just essay the same:Will you be offended if you were asked to sign a paperback edition of your book instead of hardbound? And related to that, are the royalties the same whether you sell the paperback or the hardbound edition of one of your books? No, i won't be offended at all. Harper Collins asked very tentatively this year if I'd let them limit items signed on the anansi boys signing tour in September/October to just copies of anansi boys, and I told them that I wasn't going to do that, and we'd stick with the same. I don't know if the shops in Australia or the Philippines or Singapore are going to have any specific rules - if they are i'll try and post them, or you can check with them yourself. My personal rule is that, sure, i'm happy to sign it, whether it's a hardback or a paperback or a comic, or old or new or whatever. I don't go on signing tours to make money (I suppose there's an argument to be made that they increase goodwill and thus increase the odds of someone buying your book next time, or something, and publishers are very aware that they're selling books now. And it makes numbers into people, which I like.